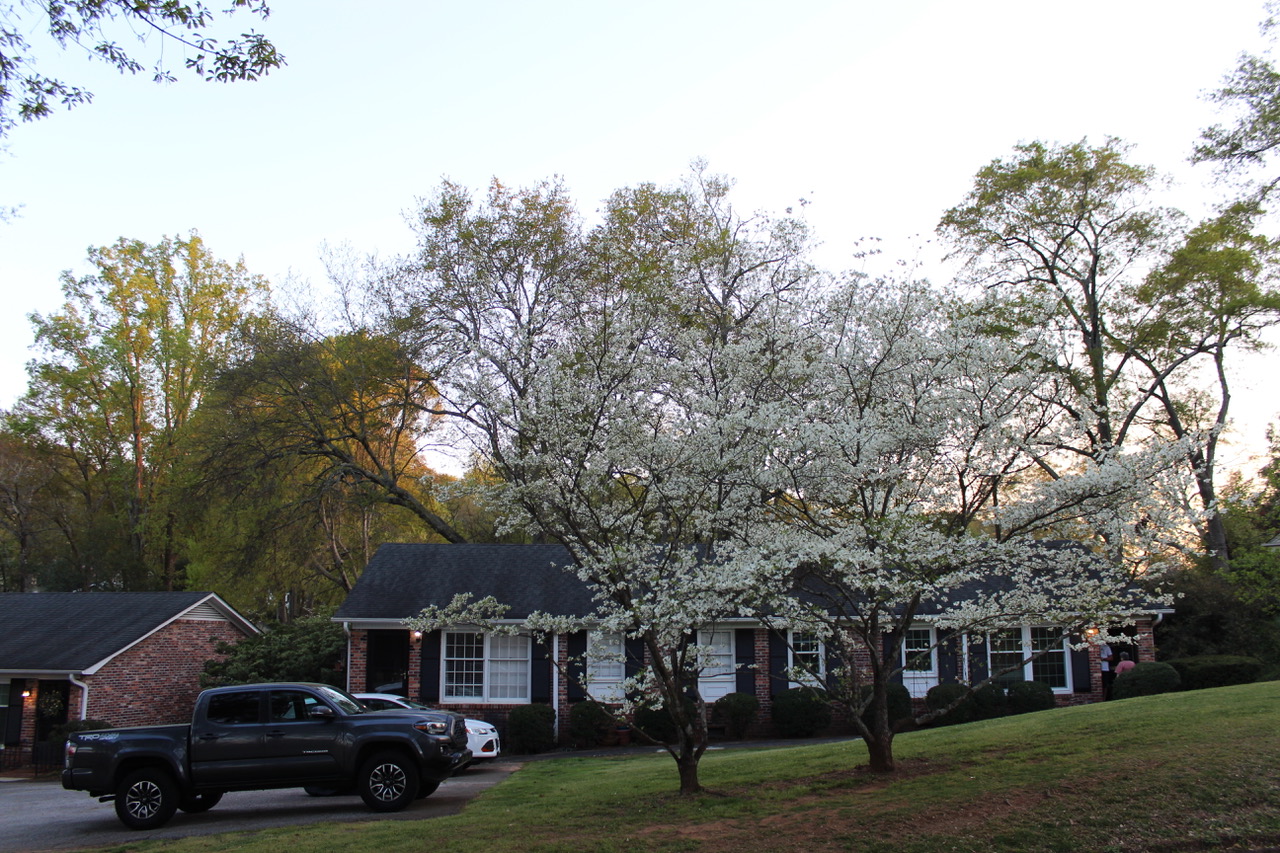 608 University Ridge 29601
2 Bedrooms, 1.5 Bathrooms
Photos are from the property location of the vacancy and are either of the exact vacant unit or of an equivalent unit.
Just The Highlights
Rent: $1600/month
Security Deposit: $700
2 Bedrooms (carpeted)
1.5 Baths (ceramic tile)
Approximately 1023 Sq. Ft.
Living Room (hardwoods)
Kitchen: Tiled Floors, Granite Countertops, Stainless Appliances, Dining Area
W/D connections in hallway laundry closet
Patio in back yard
Windows: 2 inch blinds provided
Electric Heat and Air
All The Details
McDaniel Place is a small community of four buildings, with eight condos; the residents are a nice mix of resident owners and renters. I purchased #4B, a two-bedroom condo, because it perfectly fit the type of property that SouthLand looks for — grassy space with mature trees, nearness to downtown, and access to Cleveland Park and the Prisma Health Swamp Rabbit Trail.  In fact, #4B is probably the closest condo I have to an access point of the SRT. I also appreciated the floor plan — it was flexible enough to be good for a single person or a couple, and even roommates. (Two bedroom condos at nearby University Ridge and Knoxbury typically have one small bath; McDaniel Place has 1.5 baths.)
Other highlights we like are the parquet floors and the updated kitchen (we love the backsplash!)
The wider neighborhood near McDaniel Place, closely boundaried by Augusta Road, Main Street, and McDaniel Avenue, is delightful. Just a walk through the neighborhood and through a parking lot (about .2 miles) is the Greenville location of Sidewall Pizza Company, and another half block brings you to a Biscuit Head GVL breakfast. One mile's walk through Cleveland and Falls Park on the Reedy River and you'll reach Smoke on the Water Restaurant at the corner of Augusta and Main, Spill The Beans coffee house, or The Lazy Goat restaurant. The Caine Halter Family YMCA is 7/10 of a mile away.
To learn more about a property, contact Nancy at nancy@southlandproperties.org. To find out if there are vacancies, check out our vacancies page.
If you are interested in living in a SouthLand home but don't see any vacancies or are planning to move to the area at a later date, sign up for our vacancy alerts to receive notice of openings first.