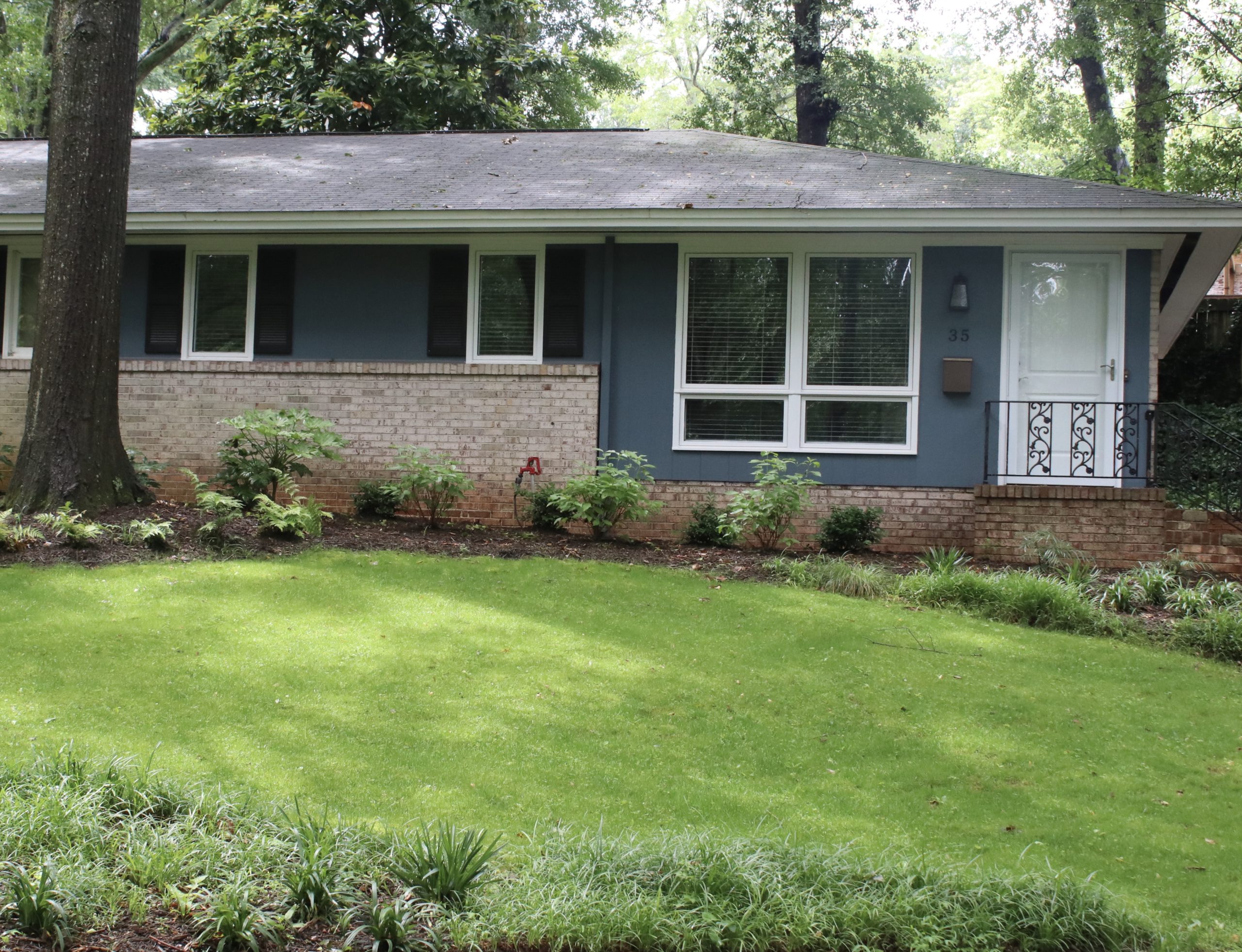 35 Knoxbury Terrace 29601
2 Bedrooms, 1 Bathrooms
Photos are from the property location of the vacancy and are either of the exact vacant unit or of an equivalent unit.
Rent: $1800/month
We have several duplexes located in a small cul-de-sac neighborhood off McDaniel Avenue near Cleveland Park, and when the opportunity to buy another unit in the same neighborhood opened up recently, we jumped at the chance. We put just a few finishing touches on #35 Knoxbury Terrace, and began leasing it in mid-2020.
This duplex is a simple, smaller two-bedroom, one bathroom unit, but with several interesting features.
The very quiet, cul-de-sac neighborhood is one block from Cleveland Park and the Prisma Health Swamp Rabbit Trail, and so well-hidden that I've had friends who have lived in Greenville for many years confess that they've never even been down the street. The neighborhood is filled with beautiful large old oak trees and the shade is refreshing during the summer months.
There is an outside patio that is perfect for a garden table and evening suppers.
Indoors, most of the floors are engineered rigid core planks — a unique hybrid luxury floor that is very durable and water resistant. Flooring in the bathroom shower is a ceramic tile.
The kitchen features granite countertops and stainless steel appliances.
The wider neighborhood near Knoxbury Terrace, closely boundaried by Augusta Road, Main Street, and McDaniel Avenue, is delightful. Just a walk through the Knoxbury neighborhood and through a parking lot (about .2 miles) is the Greenville location of Sidewall Pizza Company, and another half block brings you to a Biscuit Head GVL breakfast. One mile's walk through Cleveland and Falls Park and you'll reach Smoke on the Water Restaurant at the corner of Augusta and Main, Spill The Beans coffee house, the Liberty Tap Room, or The Lazy Goat restaurant. The Caine Halter Family YMCA is 7/10 of a mile from #35.
To learn more about a property, contact Nancy at nancy@southlandproperties.org. To find out if there are vacancies, check out our vacancies page.
If you are interested in living in a SouthLand home but don't see any vacancies or are planning to move to the area at a later date, sign up for our vacancy alerts to receive notice of openings first.