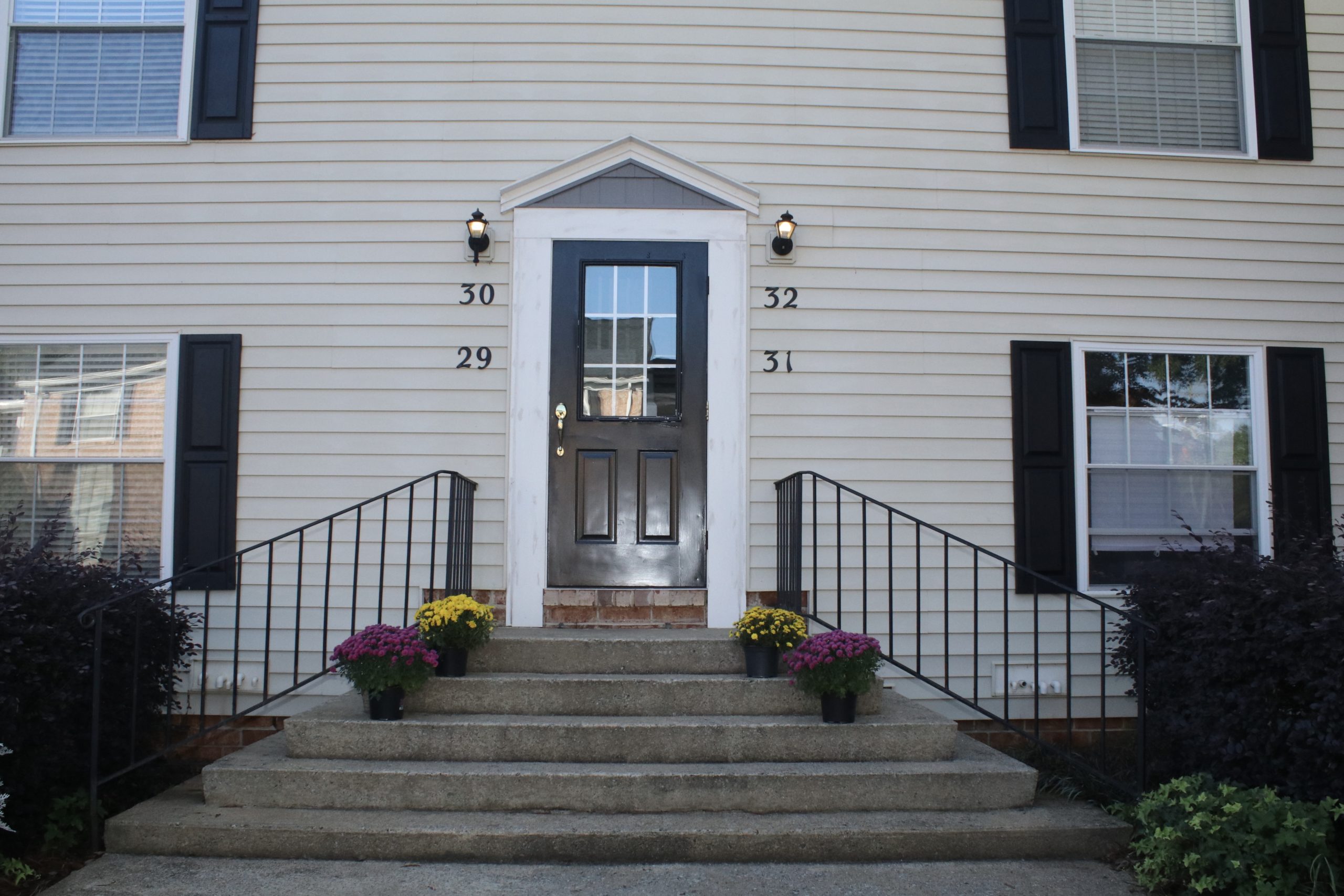 925 Cleveland Street 29601
1 Bedrooms, 1 Bathrooms
Photos are from the property location of the vacancy and are either of the exact vacant unit or of an equivalent unit.
Rent: $1100/month
#32 Riverbend is a smaller one-bedroom, one-bathroom second floor unit in a gated community, located at the corner of Faris Road and Cleveland Street.
It's a simple condo — albeit with some nice features — and #32 was probably one of the first of the nine condos we acquired at Riverbend.
One of my favorite "little things" about this unit is the covered porch/balcony just off the living room — it's a beautiful spot for breakfast and morning bird calls even on rainy days.
This is also one of the few early "phase 1" Riverbend units with w/d connections — we added those in a large closet across from the front door.
Another plus is the location — Riverbend is nestled within a curve of the Reedy River, just a few yards from the Prisma Health Swamp Rabbit Trail, an access point for miles of cycling and running opportunities, and less than a mile from the Caine Halter Family YMCA. The Prisma Health Life Center is two miles away.
On the Pleasantburg side just a few blocks to the east are numerous restaurant options; Pita House (Middle Eastern), Frodo's Pizza "The Original", and Grateful Brew (a coffee shop) are around a mile away. Travel two miles to the India Palace and Red Bowl (Asian) restaurants. Greenville Technical College, The Fresh Market (a gourmet supermarket), and Publix Super Market at McAlister Square anchor that end of South Pleasantburg as well.
On the Augusta Road side you'll find an array of small niche shops that cater to a variety of needs, not to mention a Mediterranean Restaurant, Zoe's Kitchen, The Blockhouse Restaurant, Davani's, and Augusta Grill — all within about 1 to 1.5 miles from #32 Riverbend.
The rooms are carpeted (vinyl in bathroom and kitchen) with the exception of the entrance hall which is tile.
To learn more about a property, contact Nancy at nancy@southlandproperties.org. To find out if there are vacancies, check out our vacancies page.
If you are interested in living in a SouthLand home but don't see any vacancies or are planning to move to the area at a later date, sign up for our vacancy alerts to receive notice of openings first.